Where wining and dining meets pure theater
'21' first rang with laughter during Prohibition—today this former speakeasy still tops New York's social scene
Everyone who's anyone has to make an entrance at the iconic '21'. From the 35 multi-colored jockeys lining the steps to the five stories of restaurants, events spaces and bars within, a visit here is about more than dining—it's an adventure into the imagination. And, most of all, it's about sheer entertainment and sophisticated fun.
Please be advised that '21' is currently closed.
Discover more
Bar Room
Bar Room
The hangout of choice for New York's elite the Bar Room is cut from legendary cloth. Saunter up to the mahogany bar and order a tequila, just as Hemingway did before you.
A collection of whimsical 'toys' remains suspended from the ceiling; each one a gift from esteemed sports stars, presidents and celebrities. The smashed tennis racquet? That's John McEnroe's.
Discover more
Bar '21' & Lounge
Bar '21' & Lounge
There's few places in New York where fresh oysters and dirty martinis come served with so much history.
Rub shoulders with silver screen stars at the bar, or grab a seat for a pre-theatre bite off our seasonal bar menu. Opt for the sliders, miniature versions of the famed '21' burger—they never disappoint.
Discover more
An Illustrious Triumph
After an infamous raid in 1930, '21' founders Jack Kriendler and Charlie Berns enlisted architect Frank Buchanan to design a system of camouflaged doors, invisible chutes, quick-release bar shelves and a secret wine cellar. It worked––they were never caught again.
Upstairs at '21'
Upstairs at '21'
Upstairs at '21' is one restaurant in New York City that's hard to emulate.
Be swept away on a wave of culinary creativity by chef Sylvain Delpique, whose mouth-watering dishes fuse past and present cuisine into one innovative four-course menu.
Start with a classic cocktail and assorted caviars, while admiring original murals by Brooklyn-based artist Wynne Evans.
Discover more
Private Hire
Let us help you plan an unforgettable event.
The private dining experience
Contact us
The private dining experience
Thank you for your interest in Belmond.
Prefer to talk? You can call us on 1-212-582-7200
Step inside
From the colorful 'toys' hanging in the Bar Room to the countless rare vintages in the hidden Wine Cellar, every detail will take your breath away.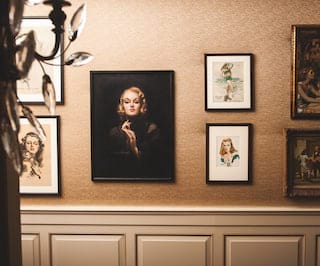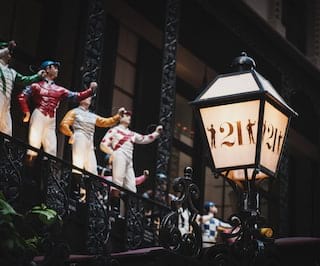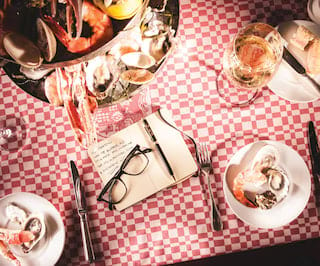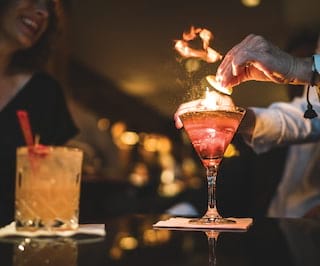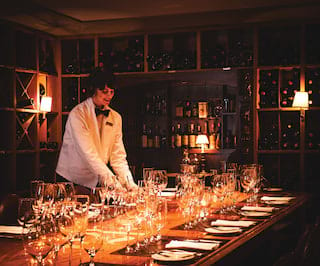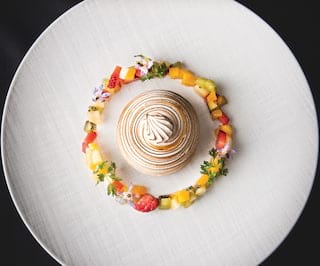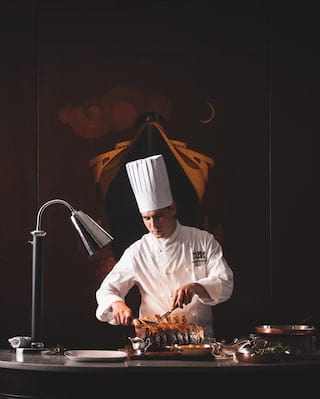 Please be advised that '21' is currently closed. If you have a question about an existing reservation, please email reservations@21club.com for more information. Learn more