Upstairs at '21'
BOOK
Request a Table
Thank you for your interest in Belmond.
Prefer to talk? You can call us on 1-212-582-7200
The height of good taste
After a lively aperitif, ascend from Bar '21' and Lounge to iconic Upstairs at '21' for a world-class feast. Slip into your seat, amid stunning Wynne Evans-designed murals of New York landmarks. A four-course tasting menu, reflecting the restaurant's past and present, draws you deeper into our rich history. This is one dinner you are unlikely to forget.
The Details
Opening times
Friday and Saturday, 5:30pm to 9:30pm
Available for private hire
Contact
Tel: 1-212-582-7200
Dress code: Jackets are required for gentlemen, jeans and sneakers are not permitted
Four-course Dinner
Upstairs at '21' Menu
Four-course Dinner
Savor a stunning four-course menu in a truly elegant setting.
View menu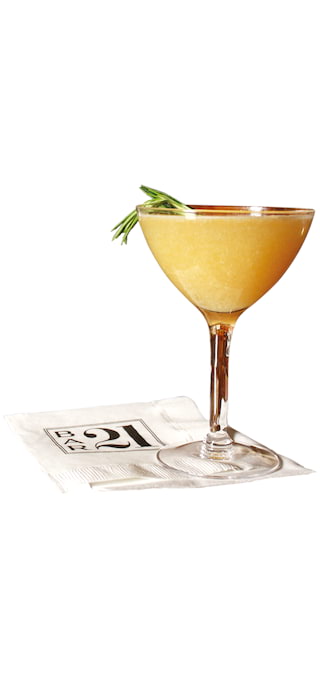 A Belmond Gift Card offers more than just a momentary escape—it's the gift of priceless memories
Treat someone special to a Belmond Gift Card. Whether they choose a fantastic dinner, cool cocktails or an exciting event, they'll always remember it as the perfect gift.
Give a gift card
Private Hire
Let us help you plan an unforgettable event.
Meetings & Events
Elegant interiors, fine dining and state-of-the-art facilities combine to make your business meeting or event a complete success.
Plan your event
Private Parties
'21' accommodates parties of 10 to 200 for lunch or dinner, up to larger receptions of 450 guests.
View all venues
The private dining experience
Contact us
The private dining experience
Thank you for your interest in Belmond.
Prefer to talk? You can call us on 1-212-582-7200