A star-studded hideaway
In the city that never sleeps, enter the atmospheric interiors of Bar '21' & Lounge to relax and socialize at your own pace. Pull up a seat at the marble bar for delicious bar bites, or have us blend you the perfect pick-me-up. Exuding a fresh, modern allure, the venue's broad client base all share one thing in common: the sensation of feeling totally at home.
The Details
Opening times
Monday–Friday, 12pm to close
Saturday, 5pm to close
Contact
Tel: 1-212-582-7200
Dress code: Business casual, sneakers are not permitted
Bar Bites
Bar '21' & Lounge Menus
Bar Bites
Discover tempting treats and snacks at Bar '21' & Lounge.
Available Monday–Friday, 12pm–close; Saturday, 5pm–close
View menu
Cocktails & Beers
Menus
Cocktails & Beers
Innovative flavors meet timeless tradition in the drinks available at Bar '21' & Lounge.
View menu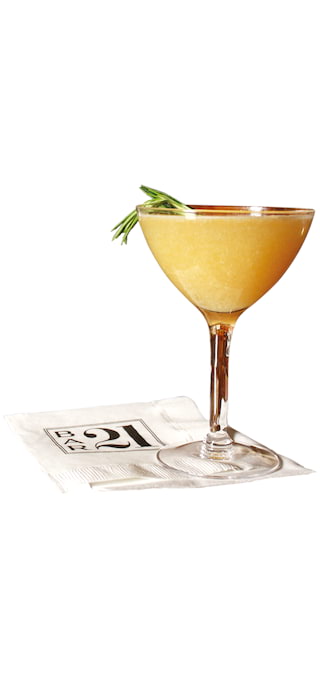 A Belmond Gift Card offers more than just a momentary escape—it's the gift of priceless memories
Treat someone special to a Belmond Gift Card. Whether they choose a fantastic dinner, cool cocktails or an exciting event, they'll always remember it as the perfect gift.
Give a gift card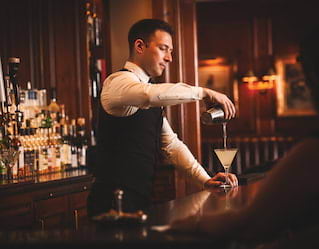 Signature Cocktails
Fine Refreshments with a Twist
Our friendly staff pride themselves on a cocktail menu that draws crowds from far beyond Manhattan. Don't leave without sampling our signature Southside, which features Botanist gin, lemon juice, muddled mint leaves, a little sugar and soda.
S